High School Diploma / GED
A high school diploma is a North American academic school leaving qualification awarded upon high school graduation. The high school diploma is typically studied for over the course of four years, from Grade 9 to Grade 12. The diploma is typically awarded by the school in accordance with the requirements of the local state or provincial government. Requirements for earning the diploma vary by jurisdiction, and there may be different requirements for different streams or levels of high school graduation. Typically they include a combination of selected coursework meeting specified criteria for a particular stream and acceptable passing grades earned on the state exit examination.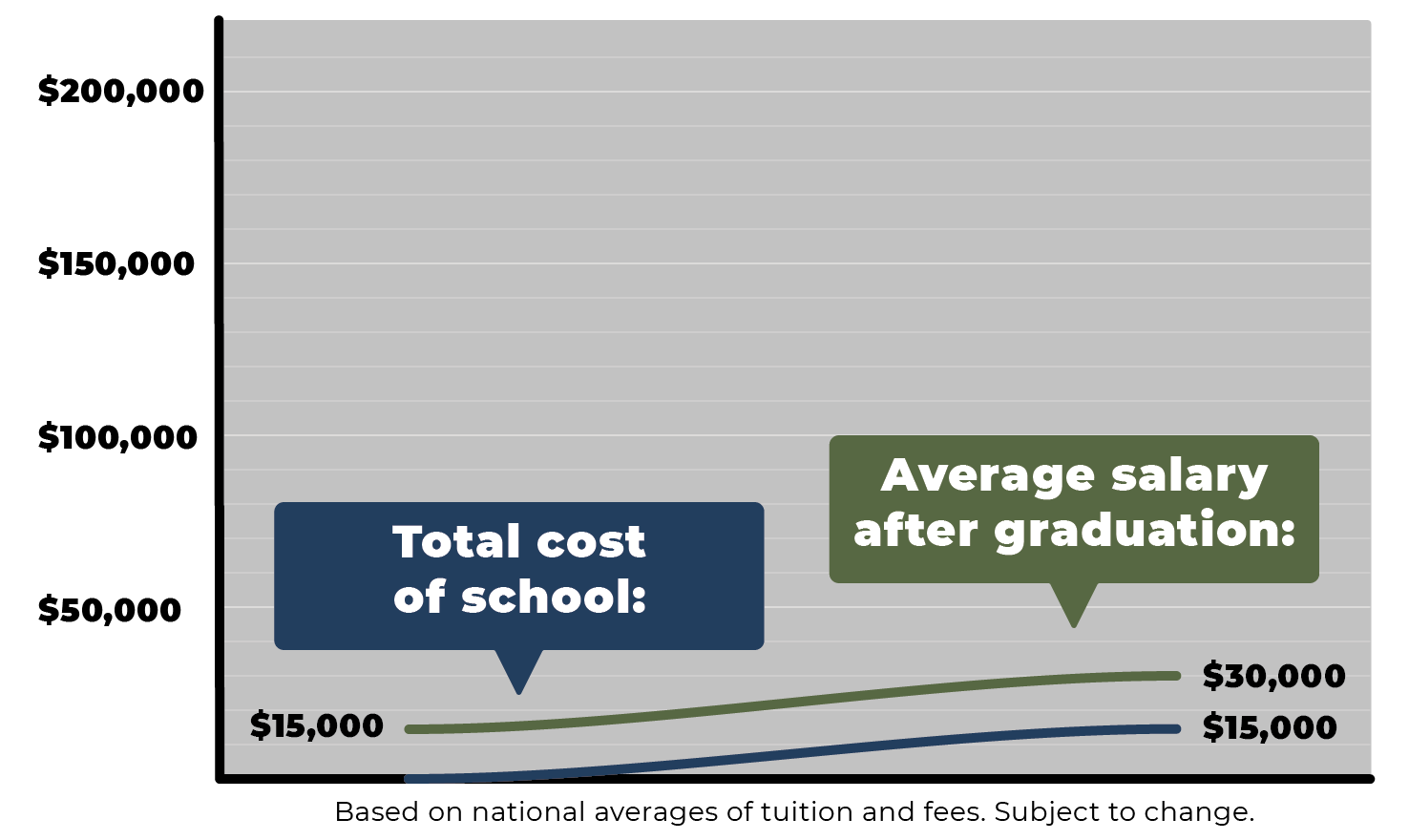 Certificate Program
Undergraduate certificate programs are for students who haven't previously completed an undergraduate degree. These programs are available through many community colleges, universities, and career schools. Certificates are available in skilled trades, career-oriented fields, and academic fields. Some programs offer coursework that is similar to that of associate's degree programs in the same subject, and students may be able to transfer their credits to associate's degree programs when they finish.
Certificate programs usually take between one and two years to complete.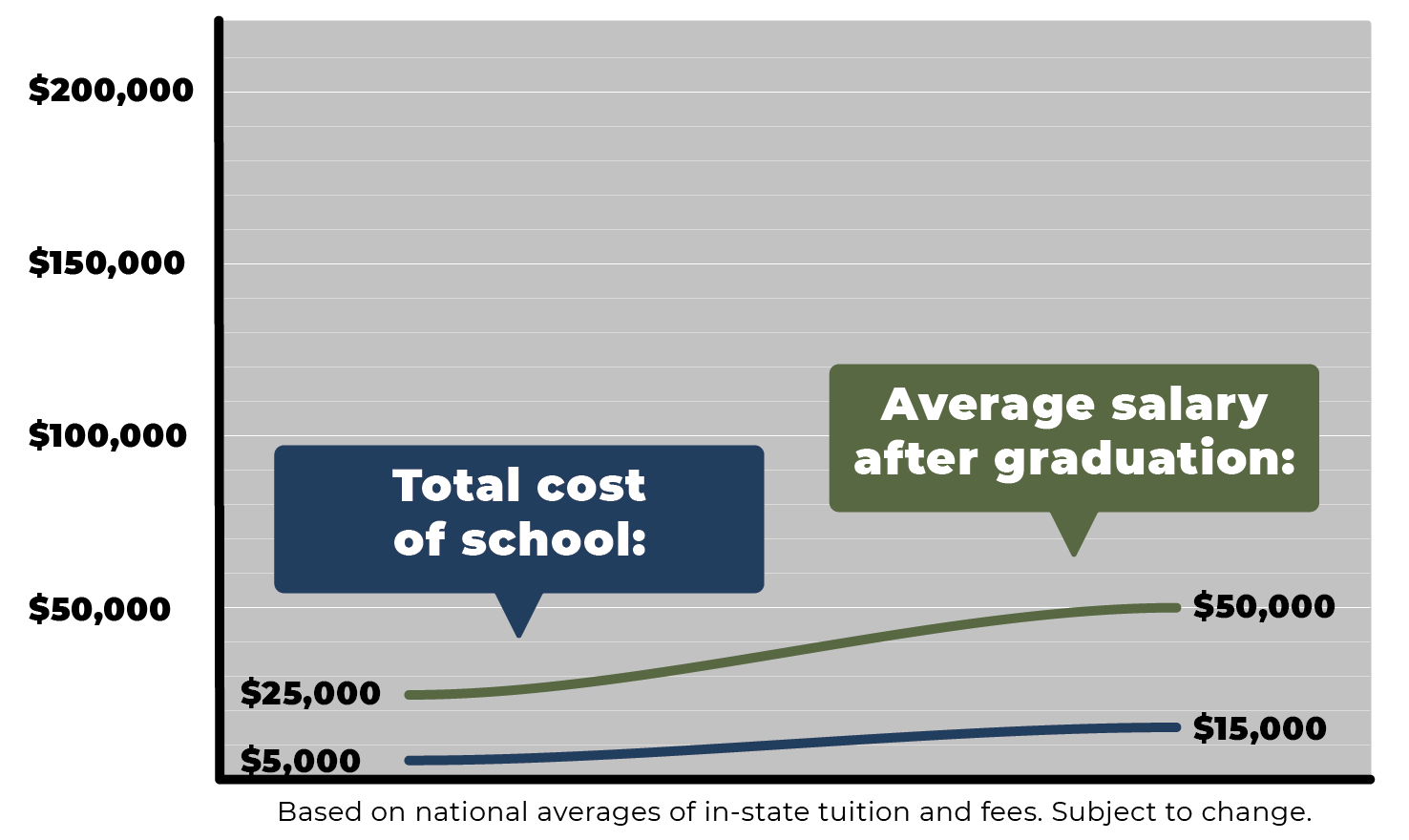 Associate's Degree
An associate's degree is a two-year post-secondary degree. Students who pursue this kind of degree full-time can complete a program in as little as two years— though many choose to go at their own pace. An associate degree translates into the first two years of a bachelor's degree (freshman and sophomore years). Associate's degrees have been popular for the last twenty years. Increasingly, people are turning to associate's as a quicker, less expensive route to career change than the traditional bachelor's or four-year degree.
Associate's degrees usually take between two and three years to complete.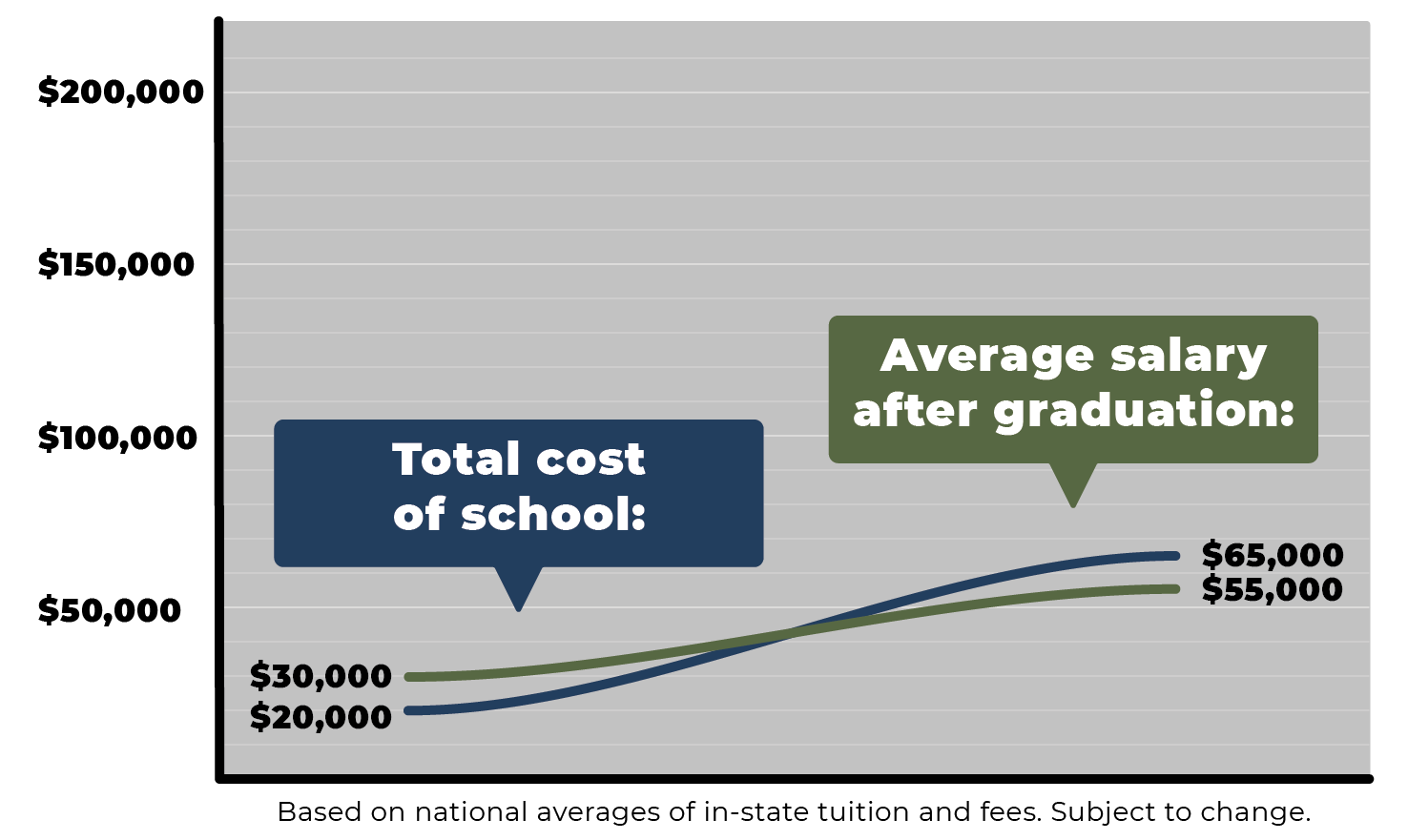 Associate's Degree Level Careers
Bachelor's Degree
A bachelor's degree is a four-year degree meaning it typically takes four years of full-time study to complete your bachelor's degree. In these four years, you will complete 120 semester credits or around 40 college courses. If your college uses a quarter system rather than a semester system, you'll need to complete a minimum of 180 quarter credits to earn an accredited bachelor's degree. A bachelor's is a post-secondary undergraduate degree. Historically, the term "college degree" meant a bachelor's or traditional four-year degree. Bachelor degrees are also sometimes called baccalaureate degrees. Regionally accredited liberal arts colleges award most of the bachelor degrees in the United States.
Bachelor's degrees usually take between four and six years to complete.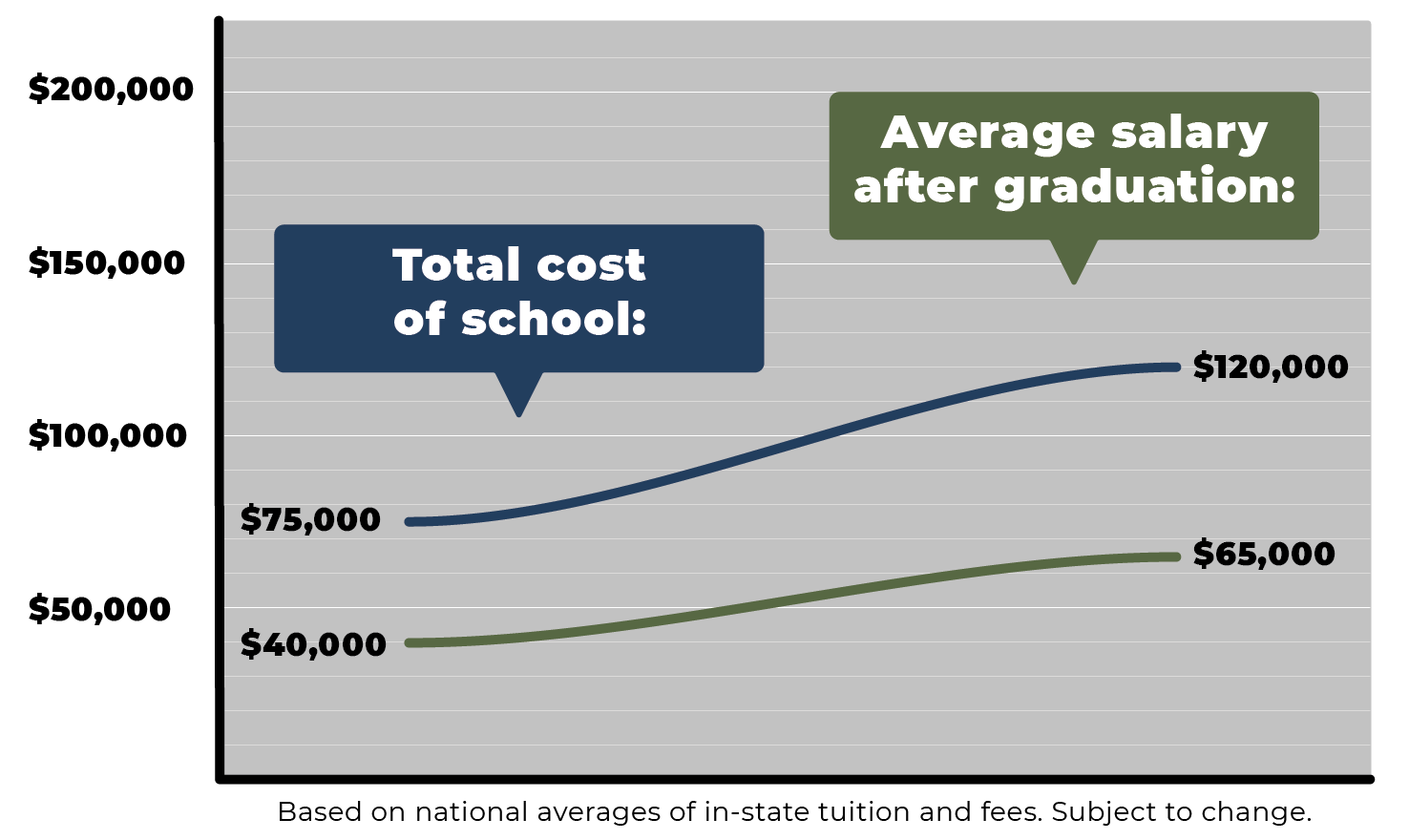 Bachelor's Degree Level Careers
Master's Degree
A master's degree is the first level of graduate study. To apply for a master degree you usually must already hold an undergraduate degree (a bachelor's degree). A master's degree typically requires a year and one-half to two years of full-time study. To earn a master's degree you usually need to complete from 36 to 54 semester credits of study (or 60 to 90 quarter-credits). This equals 12 to 18 college courses. Most master's degrees are awarded by public or state universities.
Master's degrees usually take between six and eight years to complete.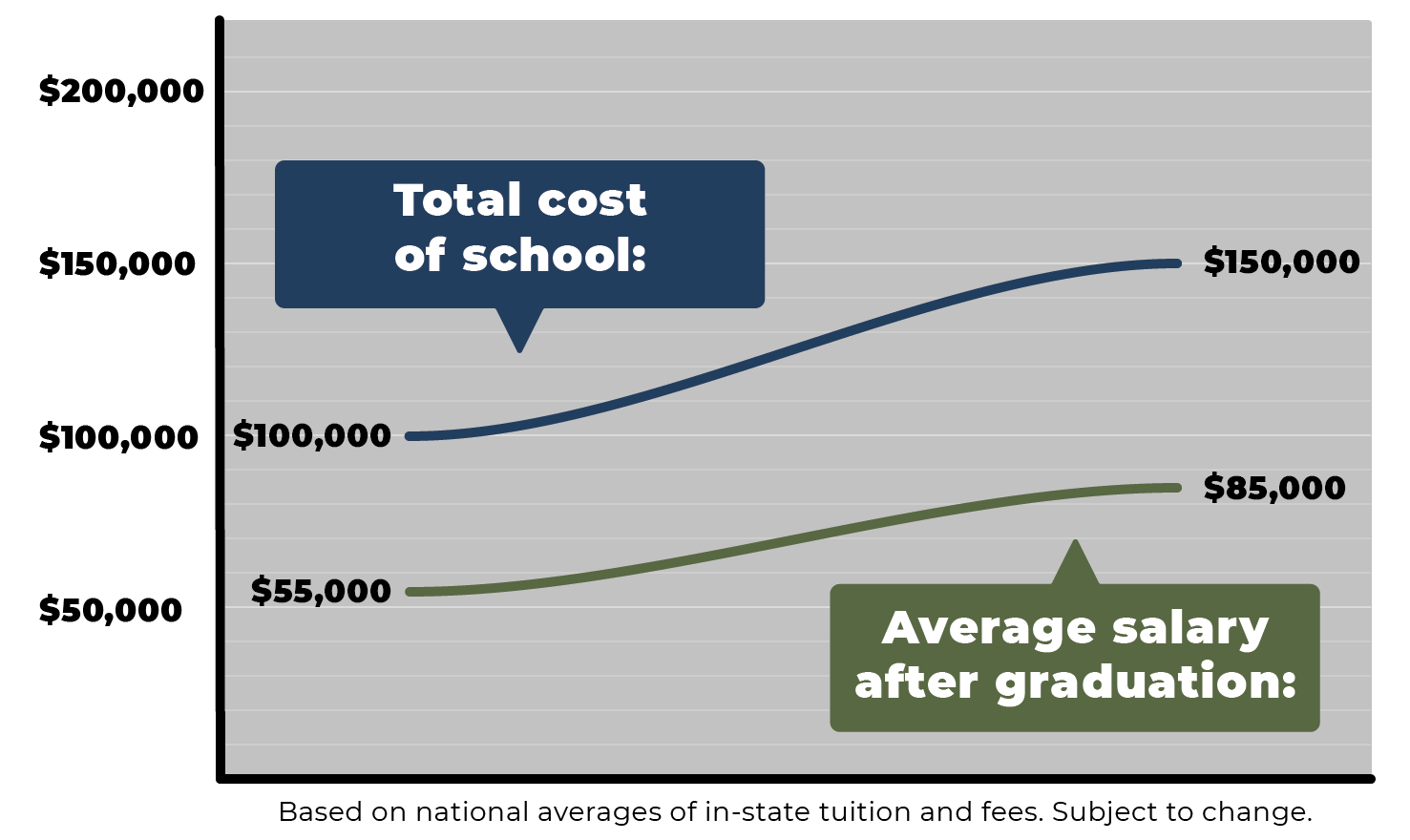 Doctorate Degree
A doctorate degree is the highest level of academic degree. Everyone is familiar with the medical doctor, who holds an M.D. (Medical Doctorate). But you can earn a doctorate in almost any subject area. For example, most states require licensed psychologists to hold a doctorate degree in psychology. Typically a doctorate degree takes four years to complete, post-bachelor's degree. If you already hold a master's degree, you may be able to complete a doctorate in the same subject area with only three years of additional full-time study.
Doctorate degrees usually take at least eight years to complete.