Journeyman Carpenter
Carpenters are skilled in the cutting, shaping and installation of building materials during the construction. Journeyman carpenters have completed all apprenticeship hours. There are many different types of carpenters including general carpenters, Interior systems, scaffold erectors, floor layers, Millwrights, shipwrights, trade show, pile drivers, and bridge builders.
KSPS Public TV
CareerExplore NW - Journeyman Carpenter - Brad Go
KSPS Public TV
CareerExplore NW - Carpenter Apprentice - Dustin
Union vs. Non-union Careers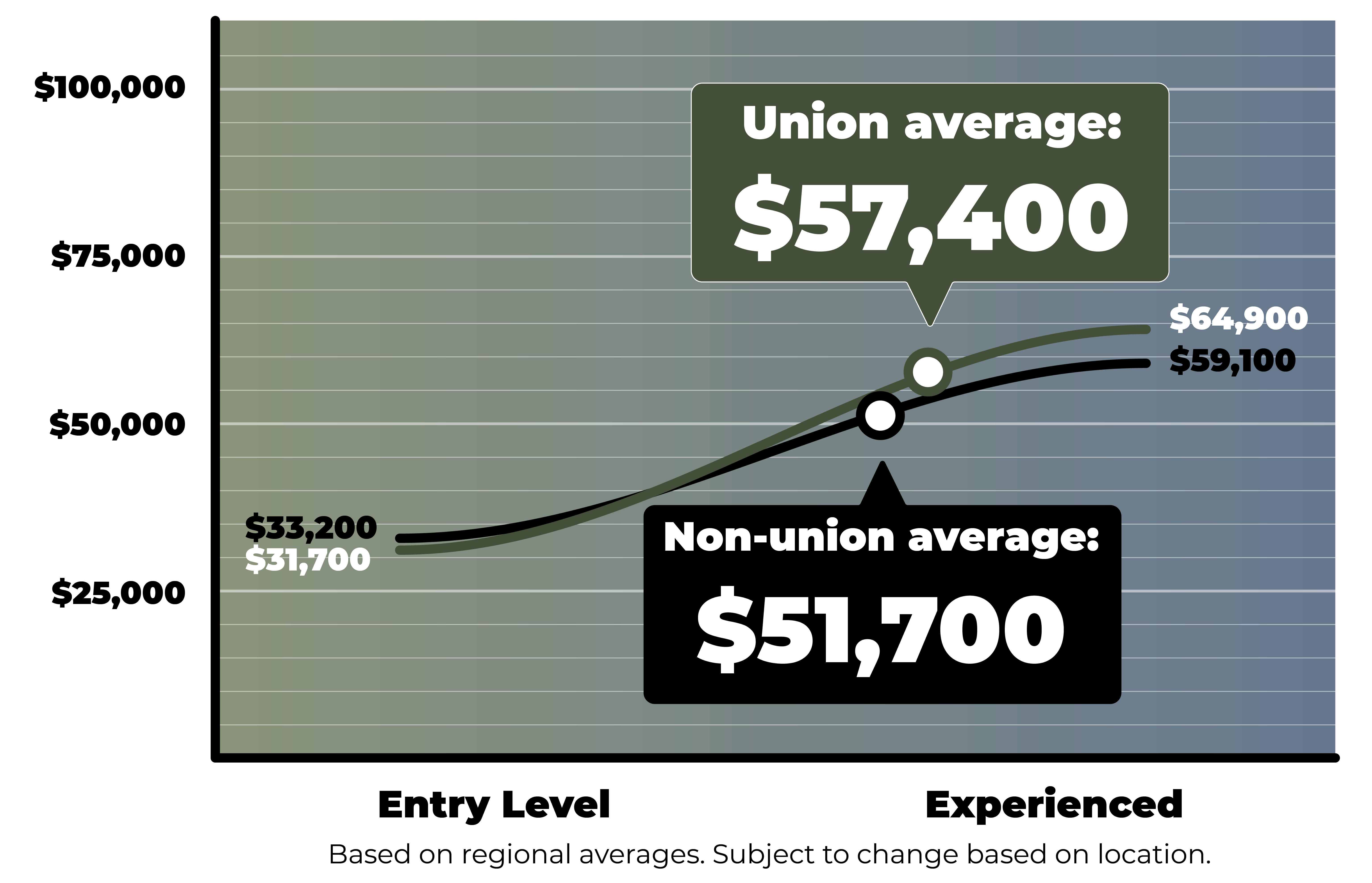 Annual value of pay and benefits for an in-union Journeyman Carpenter: $90,220
A labor union is an organization that acts as an intermediary between its members and the business that employs them. The main purpose of labor unions is to give workers the power to negotiate for more favorable working conditions and other benefits through collective bargaining. Labor unions join workers together, allowing the voices of individual workers to be heard and made into a goal of the whole union. Unionized workers typically elect representatives to bring their concerns to the union's attention.
Benefits can include:
Higher pay
Better working conditions
Better healthcare
More sick leave and vacation time
Employee representation